Apply online for an FNB credit card by firstly making sure that you have all of your personal information and details at hand. You should also look at all of the different cards available to you. Compare them and their features and check to see if you qualify for the one you want.
At FNB you have card options to choose from:
FNB Smart Credit Card
Aspire Credit Card
FNB Premier Credit Card
Platinum Credit Card
Silver Credit Card
Gold Credit Card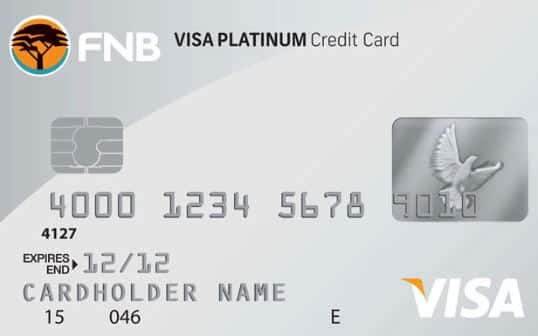 These cards have different features. Each of them has certain requirement that you have to meet if you wish to own them.
Think of your budget before you contact the bank when you want to apply online for an FNB credit card. What you will do is carefully fill in the application form online and submit it.
Related: Bad Credit Credit Cards
It will save you a lot of hassle if you make sure you qualify for the card before you apply for it.
If you fill in the application form and do everything you need to but you do not meet the requirements for that specific card your application will be declined.
The bank sets the requirements for a reason and if you can't meet them then you cannot have access to that specific card.
FNB Credit Card – Think Budget
Always think of the budget you are allowed to work with when you compare the credit cards. Make sure that the card you choose is the one that you really need.
You will not have to go into the bank spending time asking them for advice and filling in long-winded forms if you need a credit card.
These days all you have to do is sit down at your computer. You can apply online for an FNB credit card and wait a couple of days to get the status of your application.
First National Bank Gold Cards
First National Bank Gold cards come with a few benefits that you can look forward to. This all this depends on how much you earn a year.
People will advise against Gold Cards. Simply because these people do not know when and when not to use the card.
With any credit card you need to be money-wise. The money is available, but it does not mean that it needs to be spent as soon as possible.
When you sign up for an FNB Gold Card, there is one benefit that you can look forward to. That you will receive 15 percent back when paying for fuel using the card.
Some of the other benefits of First National Bank Gold cards are that when you would like to move your debit orders to your cheque account (Business or Personal) this is done free of charge. No hassles and you will be kept informed of its progress.
Another benefit of getting a Gold Card is that you will earn eBucks.
This is done by doing your everyday banking and swiping your eBucks Card at any participating retailers. You can then spend your eBucks online or spend it at participating retailers.
Visit an Engen fuel station and fill your car's petrol tank. Hire a car or spend it on accommodation when traveling. You can also spend it on cellphone airtime.
In order to qualify for the Saving Pocket benefit, you will need to have Silver, Gold, Platinum or an Encore Cheque Account.
The other benefit is FNB Connect.
Here you will be able to save 50 percent on internet and phone bills when using First National Bank's prepaid solutions.
These are the many benefits you can look forward to when signing up for one of the First National Bank Gold cards.
Options for Credit Cards from First National Bank
To see if you qualify for any of the above mentioned cards, you can visit the FNB official website and apply online.
Decide which card to use by looking at your budget and determining how often you will need to use the credit card.
To help you make up your mind when it comes to the options for credit cards from First National Bank. You are able to compare the features, prices and benefits of the Platinum, Gold and Silver cards to one another.
You'll have to send off all your documentation. Which may include a copy of your ID, bank statements, payslips and the likes. But in many cases FNB, will take your ID number and run it through some checks to see your credit record.
This will help them to determine whether you qualify for a credit card with them or not. You can go into an FNB branch but it is easier to apply online. Fill in an application form and send whatever other documents they require.
In Summary of FNB Credit Card Facilities
To summarize budget plays a big part in deciding which card to use as the different cards have different interest rates.
Once you compare all of the cards to each other and have made a decision, get your application through and wait for a response.
View your options from First National Bank. Get the FNB credit card you want so you don't have to worry about needing cash to purchase something.
This might be of interest to you as well: Credit Cards For Blacklisted People