Woolworths gift card vouchers in South Africa are a great way to get someone a present that they will truly love. Products you can buy with a gift card voucher at Woolworths stores include:
Food & Beverage
Homeware
Beauty & Fragrances
Shoes & Accessories
Fashion Clothing
Woolworths have grown in leaps and bounds over the years. From being a shop that traditionally catered to the older generation, to a shop for all.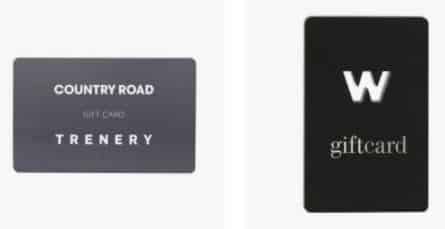 Their great quality and value for money products, combined with a number of private brands such as Country Road and Trenery, mean that Woolworths has grown in to a retailer. One that really does offer something to suit everyone's needs.
This may also interest you: Clothing Store Credit Cards
This has also resulted in it being one of the most loved stores in South Africa. Therefore this means that you can never go wrong with a gift card from Woolies as it is affectionately known.
One of the great things about Woolworths gift card vouchers is that they can be used for anything in the shop.
Whether it be for some delicious food from their food market, or to buy something for the home. So if the person you are buying for is a bit fussy and you are not sure of what to get them, then these gift cards offer the perfect solution.
If the person you are buying for is regular at Woolies, then they may be the owner of a Woolworths store card.
Save Money with a Woolies Gift Card
This store card offers great discounts in nearly every section of the store, some even amounting to 30 or 40 percent off.
So if you combine this discount with the voucher that you be given or are giving to someone else, then it really does offer the customer sensational value for money.
With that said, lets take a look at what exactly is on offer in the Woolworths stores that can be bought with a gift card.
Buy Homeware with the Woolworths Gift Card
Woolworths has become a top contender in the homeware market. As they offer fantastic products are reasonable prices.
From crockery, to bedding, you can be sure to find something that will inspire you whenever you use it.
What is more is that Woolworths realises that not everyone has the same taste. Therefore they offer a wide range of products to meet every home owners unique style.
In addition to this, Woolworths understands that different seasons call for different types of home accessories. So they offer a range of summer and winter products that are in line with the latest trends for the season.
Beauty and Fragrances
This is a relatively new addition to the Woolworths offering. Traditionally, Woolies offered a range of bath soaps and body washes. However they saw that they were losing customers to competitors such as Edgars Red Square.
As a result, they have a range of beauty products to meet the growing demand. As well as started bringing in name brands such as Clarins and Decleor. This means that your loved one can now even use their gift cards to buy their favourite fragrances and beauty products.
Shoes and Accessories
Woolworths was known before has having really old fashioned shoes. However through many customer surveys they saw the errors in their way. And brought in a wider range of shoes that will meet the needs of any occasion.
From pumps, to beautiful high heels, Woolworths have definitely improved the quality of shoes that they now sell.
Their accessories have also improved greatly. Some of the brands that are now on offer in store such as Trenery have a personalised range of accessories for their customers.
Use a Woolworths Gift Card to buy Clothing Fashion Brands
Woolworths realised that they needed to cater to a wider market and have introduced a number of brands to meet this need.
These clothing brands include Trenery, Country Road, Studio W. and r.e. These brands offer some fantastic quality products. However these products are a little bit pricier than the Woolworths brands.
Treat someone you care about to a Woolworths gift card voucher. You can get the cards from any Woolworths store in South Africa.