There are many different types of credit cards available through a great number of different financial service providers ranging from small companies, large corporations and businesses to some of the most well-known banks.
Getting a credit card is not just as simple as applying for the first card you see. It is important that you get a card that operates on the right terms and conditions for lifestyle, financial situation and needs. you will also have to qualify for a credit card by earning a certain amount for different cards and by having a good credit record.
What are the benefits of having a credit card?
A credit card is a very handy thing to have for a number of reasons. Firstly, it is a good idea for any young adult to begin building a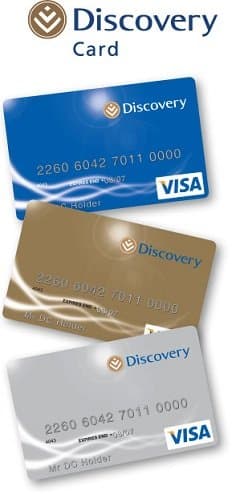 credit record so that they can purchase large items (like houses and vehicles) in their own names when they are able to. Having a good credit record is essential even to open a cell phone contract and you really cannot do without one in your later life. A credit card also means that you can buy the larger items (like flights, televisions, furniture and sporting equipment) right now even if you cannot afford the full price.
Most people can afford to pay the item off over time and a credit card helps them to enjoy the benefits of these items right now without having to save up for years to buy them. Another reason why a credit card is so essential is that many products, items and services can only be paid for with a credit card. Many toll gates only allow you to swipe your card, for example, and many airlines will only allow you to buy flights online using your credit card. Another service that you can only make use of by paying with a credit card is car rental.
It really is essential, then, that everybody applies for a credit card at some point in their life. It is very important for living a successful life.
What does Discovery Health have to offer in terms of credit cards?
Discover Health offers four different credit cards: the platinum card, the silver card, the gold card and the Discover motor card. Each card can only be used by someone who meets the requirements of that card. For example, you must earn a certain amount to qualify for the silver card, and then a certain amount more to qualify for the gold card.
Applying for a Discovery Health credit card
Applying for a Discovery Health credit card is a very simple process. You can either call Discovery Health on 0860 11 CARD (2273) and complete your application over the phone, or you can request a 'call me' by clicking on the link on the Discovery webpage and someone will call you to assist you with your application.
You can also download the PDF of the application form, complete it and then either email (cardsales@discovery.co.za) or fax (011 539 2509) it to Discovery Health. Your information will be taken down, your application will be 'scored' according to your credit record and then Discovery will send you a quote. You will then have 17 days to respond before the application expires. If you respond, your card will be delivered to your door free of charge.
What to be aware of when applying for any credit card
While credit cards are important and it should be an aim of yours to get one at some point, there are certain things to watch out for. For example, you should not get a credit card from a financial service provider that is not reputable and that will hide costs and compound your interest rate to way above what you can actually afford.
You should only get a credit card from a reputable financial service provider, who will only approve your credit card if you qualify and if they think that you can safely use one. You should be realistic about what you are using your card for and not go overboard with your spending just because you can with a credit card and you should always pay your repayments as soon as possible and in full.